Hey there, peeps!
It's October! The time of the year when the world is draped in hues of red, orange, and gold. Burnished, coppery, russet tones splashed all over the canvas of nature.
Oh yes. It's autumn, a reminder for the upcoming chilly months. Of coffee and warm fires and sweaters and scarves and boots.
Of course, for all those living in Pakistan, this is nothing but a joke. I mean, really. We don't really experience the complete range of seasons here. Summer and winter form the entirety in our Seasons Repertoire. So the arrival of autumn is a bit of joke around here.
But of course, that doesn't really stop us from celebrating Halloween. Because, c'mon:
A) Not experiencing autumn is hardly a legit reason for not celebrating Halloween.
B) Uh, it's Halloween. 'Nuff said.
And, C) The carved pumpkins are just too adorable.
Oh, and also D) BECAUSE TOHFAY's GOT THE MOST AMAZING HALLOWEEN CAKE EVER. Head over RIGHT NOW to check it out here! (Warning: You will be unable to stop yourself from ordering it once you see it. Tohfay will not be held responsible for your actions).
October isn't only about Halloween, though. 21'st October is celebrated in honour of…*drumroll*…*fanfare* APPLES!
Yes. Apples.
The very same fruit that got Snow White into so much trouble.
Lesson Learned: Apples aren't always good for your health.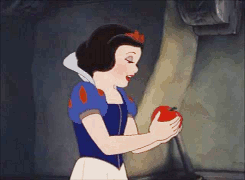 A lot of you believe that an apple a day keeps the doctor away. But the Twilight fans disagree.
Those of you who are unaware of Dr. Carlisle, take a look:
But I digress. Apples aren't so bad. They are actually quite cute.
Check out these celebs rocking dem apples like nobody's business:
Beyonce.
Natalie Dormer.
Colton Haynes.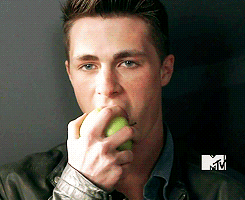 Munro Chambers.
Johnny Depp.
Ryan Gosling.
And finally, Merida from Brave.
So you see, apples are really quite the 'in' snack. Munch on their crisp sweetness and stay healthy. Better yet, send your loved ones a basket of apples from Tohfay.com and savour the joy of knowing that you had a hand in keeping them healthy, wealthy and wise!