How to Find your Passion?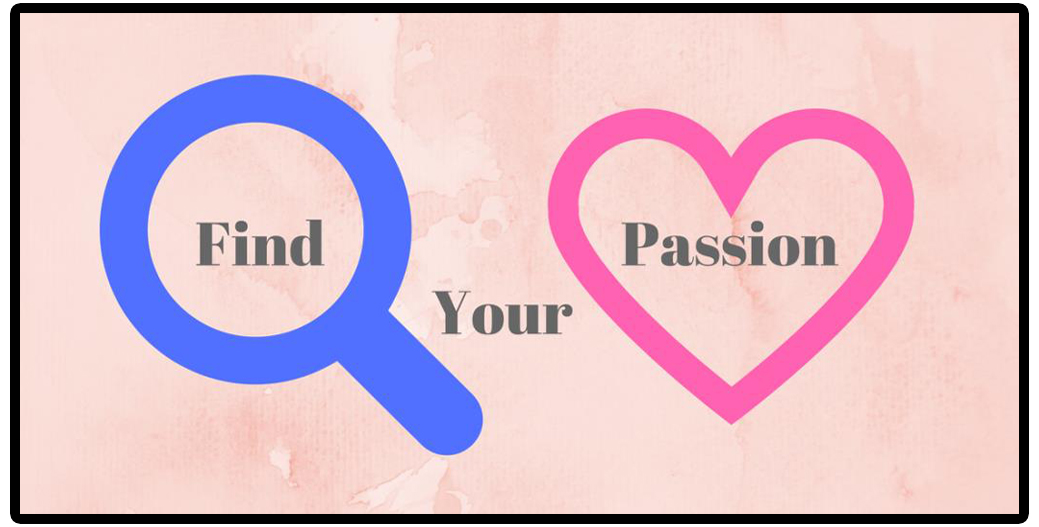 Finding what you love to do can happen at any time; whether you are 3 years old or 50 years. It can take a lifetime or just a second to figure out what you really want to do for the rest of your life.
Passion is not restricted to your career or education rather it is beyond that, about living your life at its best. My most important lesson came in MBA, at 26 years of age when my professor told me. "If you do something, do it at 100% nothing less, if its less than 100% don't do it at all!!" This statement has changed my way of living. Even while brushing my teeth I do it excitedly and sing songs. Not every day of course, but I try to enjoy mundane activities as well. My 2 cents on passion is giving your 100% to whatever task you do.  You will soon find out what it is that you want to do rest of the day.
At work, you need to experience before you can decide what you really want to do. If you keep imagining what you want to do for the rest of your life you will never be able to do it. If you are in Finance and you want to learn about Supply chain go ahead, visit the department. Or having an interest in marketing should make you indulge in brand wars, advertising campaigns, simply go ahead and grab your chance. Don't sit around waiting for opportunities to knock at your door. Ever heard Homer Simpson say, "Don't try, and don't fail"?
The most important thing when finding your passion is deciding whether to stick around or let go. Imagining and actually doing are two separate things. Also there are pangs of monotony and helplessness that can demotivate you but perseverance is what will take you ahead. But that doesn't mean that you stick around even if you face a constant frustration which brings us to a conclusion.
Your passion should always have a meaningful reward; it should be followed by success. Whether it's just a minor reward such as appreciation or improvement in numbers or simply your own contentment. It's also important to have a support system that encourages and cheers you on while you initially struggle in getting a strong hold.
And who says you have to love every second of your life pursing your dream. There will be times you hate it, you want to quit or you just want to run away but that's the price you pay for living life to the fullest. The journey is more important than the destination, haven't we always heard this but have we ever understood it?