With every passing year, we expect things to get better.. but much to our surprise, they aren't. The education gets hard, world peace gets worse and most of all competition gets tougher and tougher. Who gets to face the maximum damage? The children.
To make this difficult life shine bright even if it is for a moment, to watch our little angels smile, even if it is for a moment, to watch our young warriors rejoice with happiness yet again for a moment..isn't it worth anything at all what so ever?
Celebrate this childrens day with Tohfay. Send the little ones amazing gifts to Pakistan and spread smiles. Don't forget..Happy children will lead to a happy future.
Take a look at Tohfays shelf of gifts and gift away.
I still have the barney my uncle gifted me when i was 10! Barney is a gift you keep forever!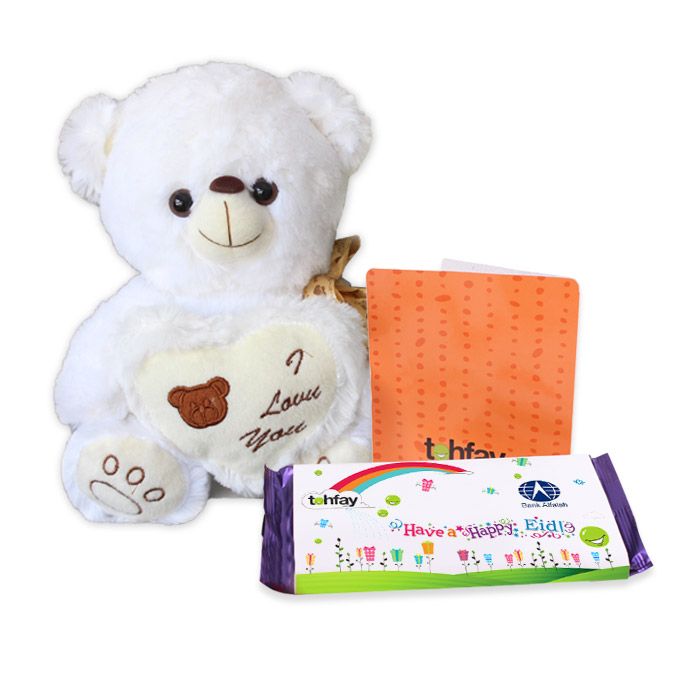 Send this perfect combination of the cutest teddy and a chocolate! kids love CHOCOLATE
Gift something productive to the little ones this time. so they can learn and have fun altogether
BARBIE is every little girls best friend! and every child wants good bags and bottles to flaunt in school
Check out tohfays large variety of gifts specially the ones in the kids corner. To the lovely parents out there…childrens day is not restricted to age. your child remains your little baby forever. So even if you have an adult..gift him something to remind him that he/she is still your little angel.